Everyone is on a journey to love.
Here's a peek inside the love we share.
Our meeting and connecting happened across a crowded room—really—in January of 1980. We recognized each other first at an energetic/spiritual level and have been thrilled and curious to learn more ever since. From our first conversation we've been passionate about relationship as a path of awakening. We committed and re-committed each step of the way to our first intention: we create a relationship that runs primarily on positive energy.
In these videos we introduce you to the magic moves that continue to guide our daily choices. This conscious relationship map contains processes and practices that can enliven and harmonize your close relationships, as it did ours. We'd love to live in a world where people celebrate each other as equal partners, spending most of our time in expressing genius and supporting creativity. We invite you to join us in the adventure of a lifetime, conscious loving.
For almost 40 years, we have loved, lived, and learned together.
We're our own best customers for the practices you'll find here. Our relationship is a living laboratory for conscious loving, and we've personally tested everything you'll find here (in the bedroom, over breakfast, and in the boardroom).
We've written more than 40 books, trained thousands of coaches, appeared on Oprah, and hosted seminars around the globe.
We've broken through the muck of limiting beliefs — and explored the boundless creativity, intimacy, and ease on the other side.
We're committed to helping others expand their capacity to give and receive love.
We've seen people begin the journey of a lifetime in just a moment of conscious choice. And although we've witnessed thousands of transformations, we're still deeply moved by each one.
We want to help create a world of deep intimacy, satisfying creativity, heartfelt appreciation, and wild play. In that spirit, here's our take on each other — a glimpse into how we relate. We hope you enjoy …
---
Gay on Katie
A loving laser beam.
Her Genius:
Katie sees a person's true essence and invites it forth, even if it's been buried for years under layers of old programming, abuse and confusion.
She once went skydiving, having broken through her fear of flying — with flying colors.
The back of her neck smells like heaven on earth.
She's dedicated to:
Going to her full capacity in opening to love and abundance and creative expression.
She uses an extravagantly long piece of dental floss and an apothecary of homeopathic remedies.
I can always count on her passion, dedication, and focus.
In another life she would have been:
The love-child of Isadora Duncan and Queen Elizabeth the First.
She's always willing to play — big-time.
She's one of the most expansive metaphysical thinkers I've ever known.
She has the biggest heart.
I love working with her because:
It makes work play.
Katie on Gay
A true Renaissance man.
His Genius:
He sees the essence of people and the core pattern blocking their direct experience of essence in about two seconds.
Gay has a commitment to not jumping out of perfectly good airplanes.
He can change a pattern in the blink of an eye.
He's dedicated to:
Living a no-compromise life, completely in service to the universe, and sharing it all with others.
Blues harmonica enthusiast, odd hours creative dance improviser, whole skillet pancake flipper.
He can be present with absolutely anything.
In another life, he would have been:
A king.
He's the most generous person I know.
He lives a no compromise life that is completely in service to the universe.
He's the funniest person I know.
I love working with him because:
We share a life of contribution, variety, and love.
---
Our Professional Bios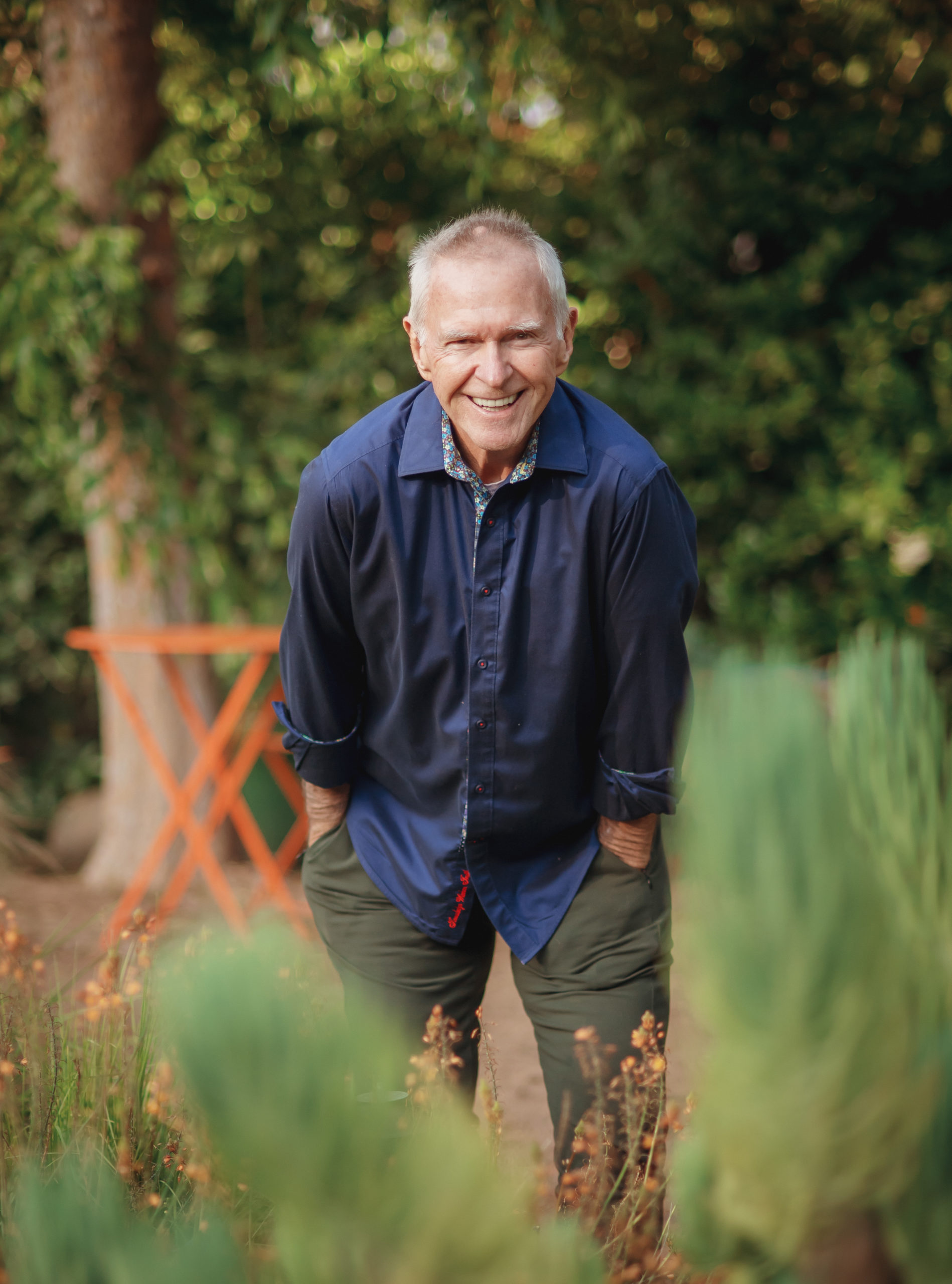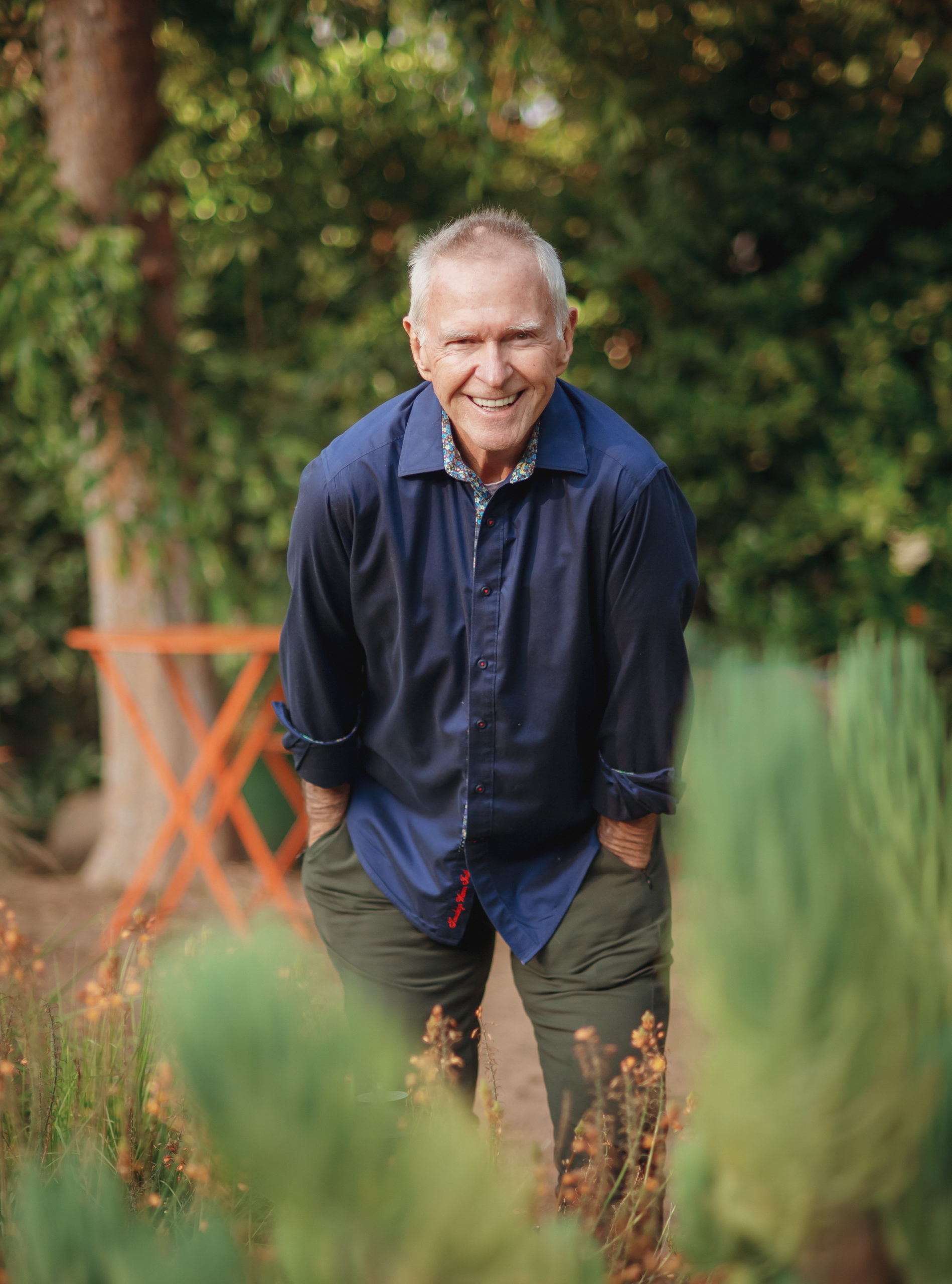 About Gay Hendricks, President, The Hendricks Institute
Gay Hendricks, Ph.D., has been a leader in the fields of relationship transformation and bodymind therapies for more than 45 years. After earning his Ph.D. in counseling psychology from Stanford, Gay served as professor of Counseling Psychology at the University of Colorado for 21 years. He has written more than 40 books, including bestsellers such as Five Wishes, The Big Leap and Conscious Loving (co-authored with his co-author and mate for more than 35 years, Dr. Kathlyn Hendricks), both used as a primary text in universities around the world. In 2003, Gay co-founded The Spiritual Cinema Circle,which distributes inspirational movies and conscious entertainment to subscribers in 70+ countries.
Gay has offered seminars worldwide and appeared on more than 500 radio and television shows, including OPRAH, CNN, CNBC, 48 HOURS and others. In addition to his work with The Hendricks Institute, Gay is currently continuing his new mystery series that began with The First Rule Of Ten.
Learn about working one-on-one with Gay.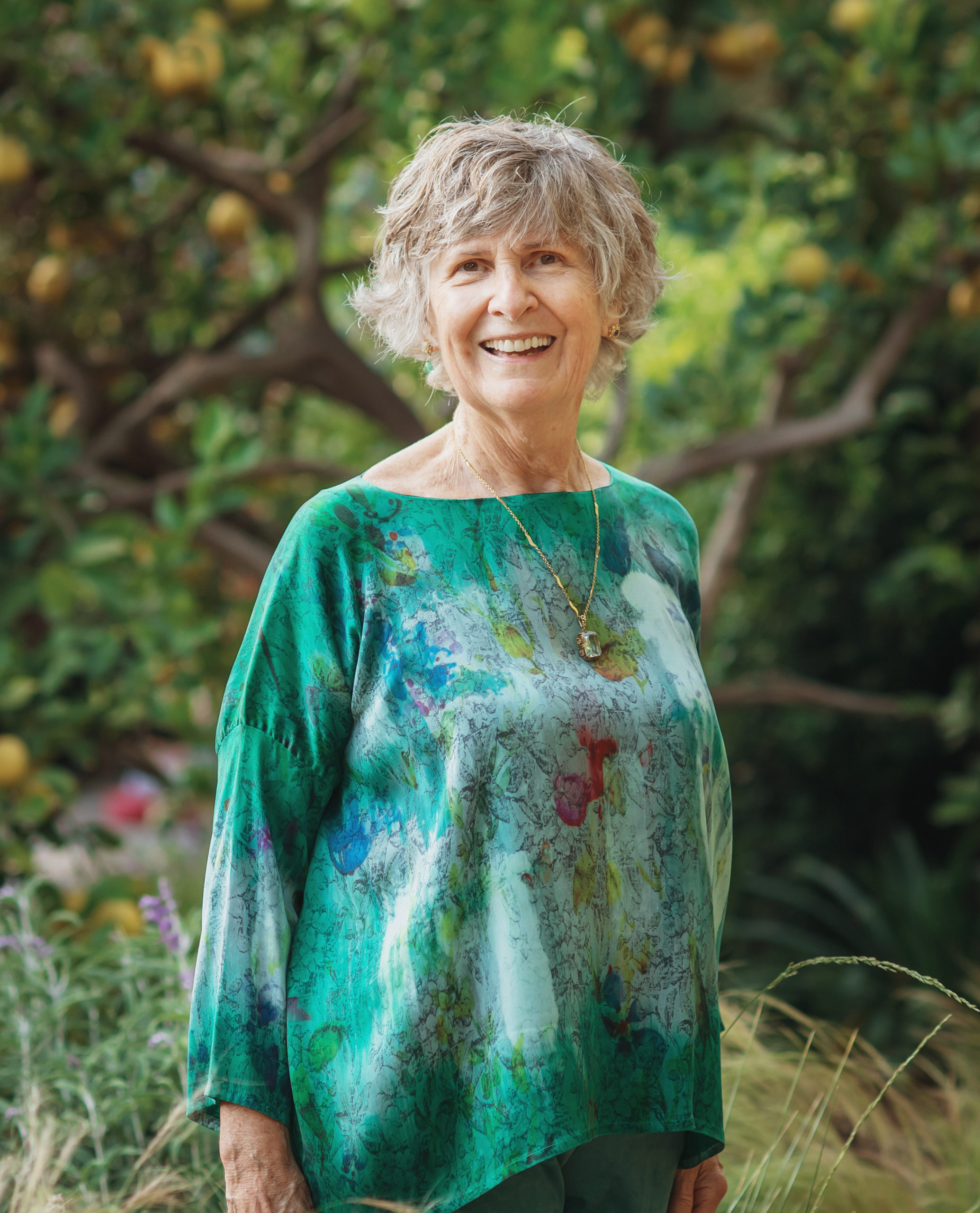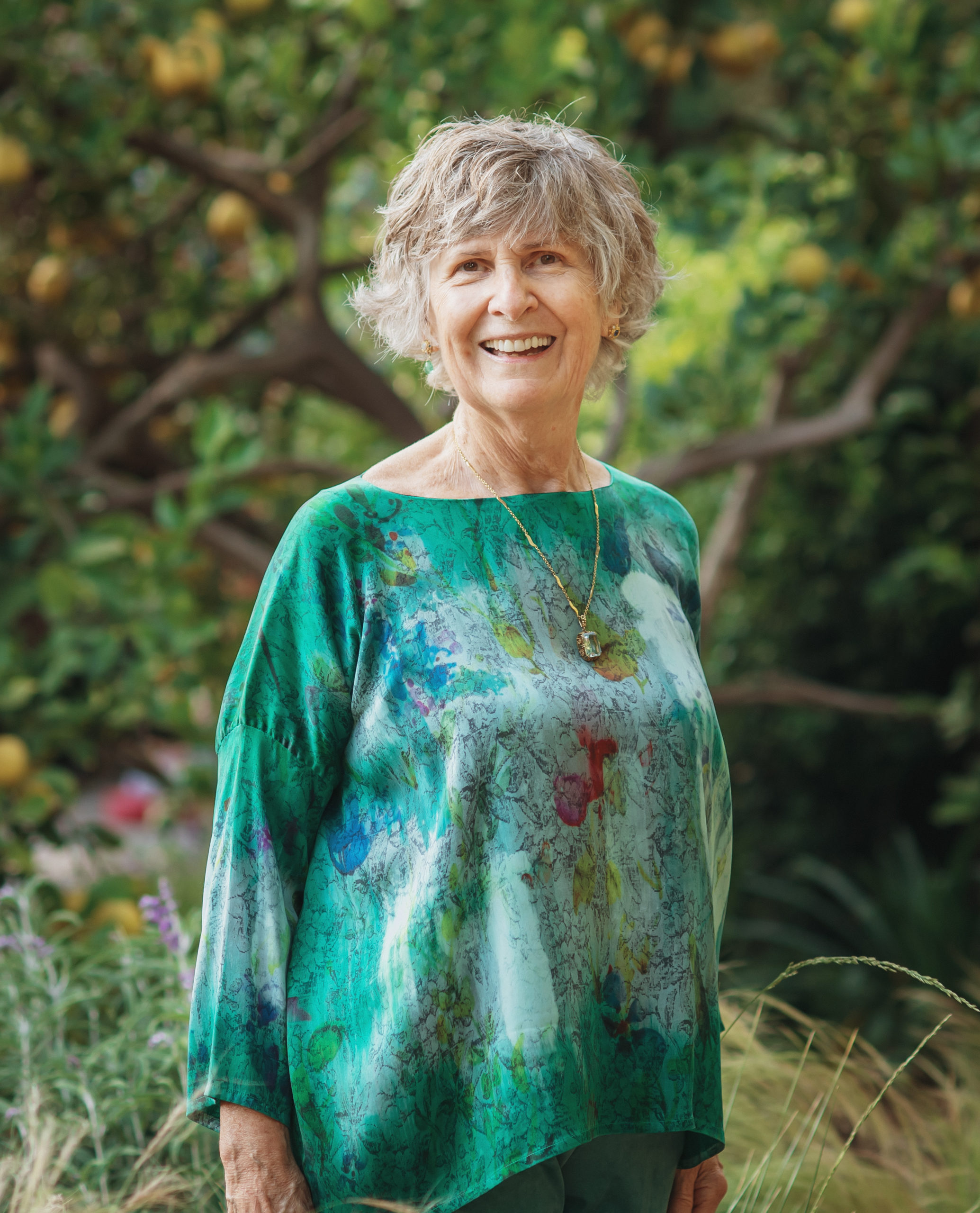 About Katie Hendricks, Chief Creative Officer, Director of Training, The Hendricks Institute
Kathlyn Hendricks, Ph.D., BC-DMT*, is an evolutionary catalyst, contextual disruptor and freelance mentor who has been a pioneer in the field of body intelligence and conscious loving for fifty years. She describes her purpose: "I feel through to the heart with laser-love and evoke essence through deep play." Katie is the co-author of twelve books, including the best-selling Conscious Loving, At The Speed of Life and Conscious Loving Ever After: How to Create Thriving Relationship at Midlife and Beyond. Passionate about the power of embodied integrity and full-spectrum presence, her work explores the how of consciousness and the structures and practices that befriend and transform fear into presence, relational authenticity and resonant collaboration. She specializes in translating concepts such as commitment into directly felt experiences that lead to new choices and creative engagement. Her unique coaching and leadership programs have generated hundreds of body intelligence and relationship coaches in the U.S. and Europe. She developed and led the unique Leadership and Transformation Training for 30 years, and is currently joining with her community through the Foundation for Conscious Living to create the Big Leap Online Programs. These online videos are designed to support people in coming home to presence, restoring resourcefulness and creating caring communities.
• Kathlyn earned a Ph.D. in Transpersonal Psychology and has been a Board Certified-Dance/Movement Therapist of the American Dance Therapy Association since 1975.
Our Press Kit is available upon request: [email protected].
---